Phimosis Foundation of Australia is not a business. It is a project set up to promote awareness of phimosis, phimosis education and resources, and expand treatment options. This PFA is a collaboration between stakeholders in the Australian Andrology/Urology clinical and research area as well as medical device experts seeking to provide men suffering from phimosis with a wider range of treatment options and information to help them manage their phimosis and related issues.
Professor David Gillatt (see full biography here) is a world renowned Urological surgeon who is interested in researching non surgical treatment options for men with phimosis. He is leading a multi site clinical trial to demonstrate the efficacy, tolerability and safety of using the Novoglan Foreskin Tissue expander. This device is been shown in large post marketing studies to safely and effectively stretch the human foreskin. An independent scientific and clinical study is being undertaken by Professor Gillatt and his team to validate and reinforce the real world experience.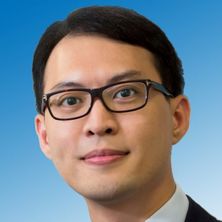 A/Professor Eric Chung (see full biography here) is world recognised leader in penile reconstructive surgery and has particular interest in Andrology related clinical needs and he has published numerous articles in related fields. Professor Chung is leading the Novoglan clinical trial in the Brisbane site and Princess Alexandra hospital.